Services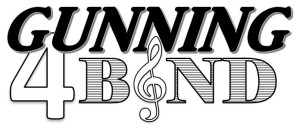 Gunning4Band provides a wide variety of services to Middle and High School Bands, College Bands, soloists and small ensembles, as well as contemporary ensembles like rock, country, and R&B artists and groups, church Praise & Worship teams, and jazz artists.  Check out the short descriptions below, and click on the drop down menus under the Services tab for more specific information.
Marching Band:
Show design that lifts and releases at the appropriate times, maintaining themes and pulling at emotions.
Music arrangements from competitive shows to crowd-pleasing stands tunes, tailored to amplify the band's strengths and downplay the band's weaknesses.
Drill writing that make sense to teach and learn, using available "pick-points" on the field with sensible shapes and intervals, which develop accurately and appropriately with the music.
Adjudicator for marching contests (best in Music and Effectiveness categories).
Motivational speaker for band members and programs.
Announcer for marching contests.
Concert Band:
Music arrangements and original compositions, tailored to amplify the band's strengths and downplay the band's weaknesses.
Guest clinician for concert festival preparations.
Clinician/conductor at county, region, and state band clinics.
Custom Services:
Arrangements and compositions for special occasions, i.e. Solo & Ensemble Festivals, church events, featured performers at concerts, etc.
Critical analysis through recordings or live performances of contemporary musical ensembles, including but not limited to rock, country, and/or R&B bands, praise & worship teams, jazz ensembles.